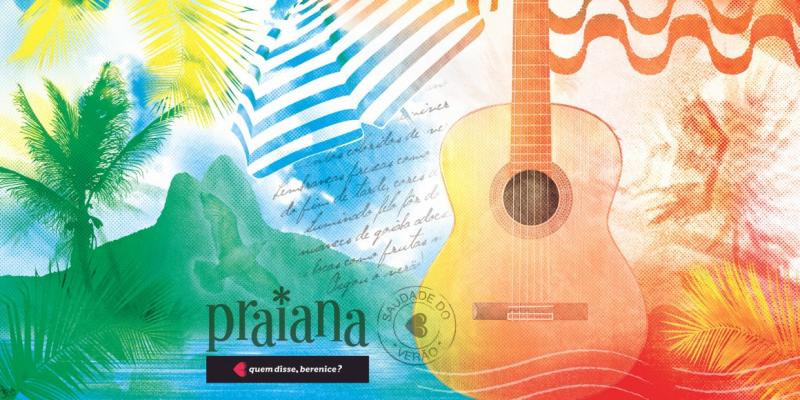 Memories of a summer.
Qdb? Praiana
Memories of an illuminated summer inspired the launch of a range of makeup and perfumery by the Quem disse, berenice? brand.

To transmit life's best summer, the concept developed by Matriz came up with a panel of collagens inspired in postcards with typical beach icons.
The project also involved the packaging design.

Scope:
Total identity
Packaging design
Key visual