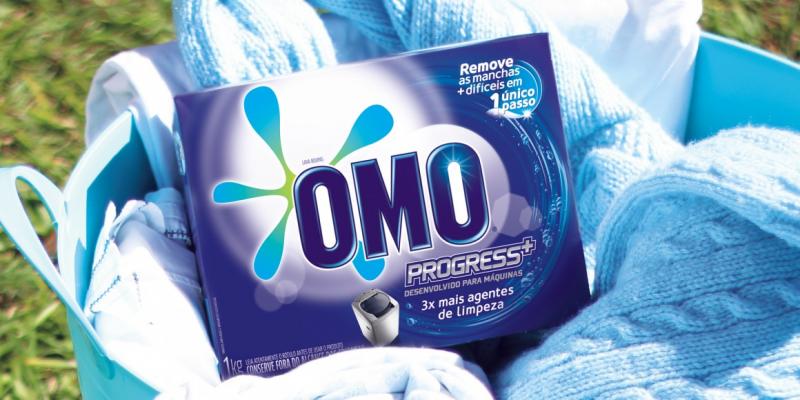 Gets rid of the most difficult stains.
OMO
Top of mind for many years in Brazil, the brand believes that each stain is an important experiment: mud stains are the hallmark of adventure, grass stains, a symbol of exploration and fruit stains, the result of discoveries. Encourage children to get dirty. This is a way of creating happy, healthy and self-confident children.

With the special highlight of the OMO logo (global identity), the identity on the packaging of OMO Progress and OMO Roupas Delicadas (Delicates) prioritized the conception of new information architecture, images and icons that strengthen the positioning: we are here to sort out dirty clothes afterwards.
Scope:
Packaging design for Latin America